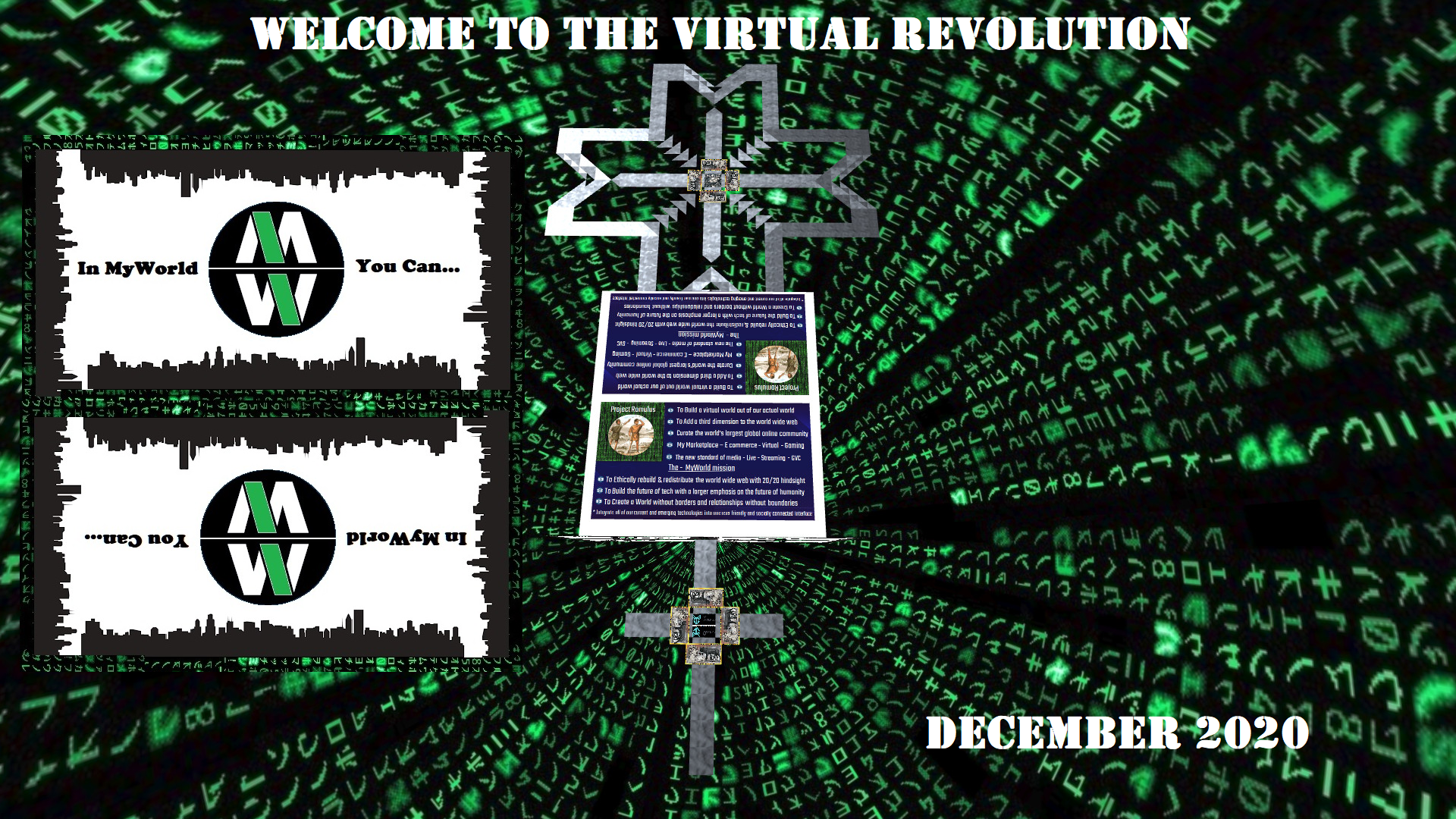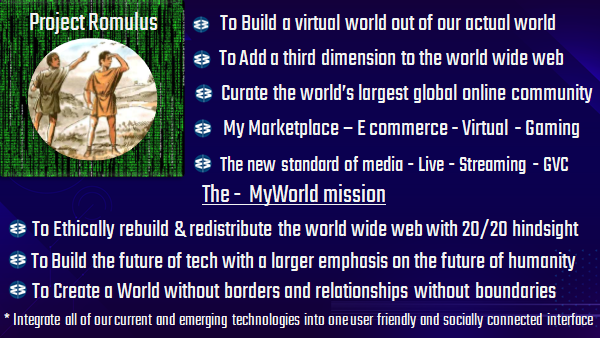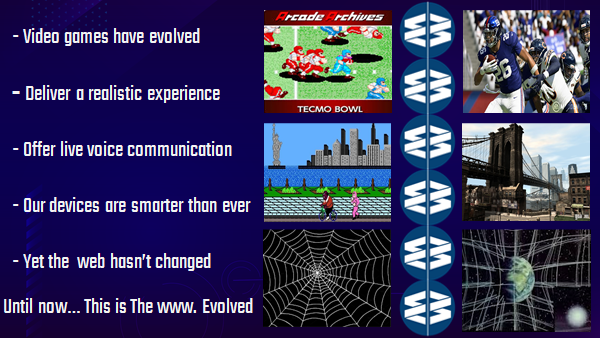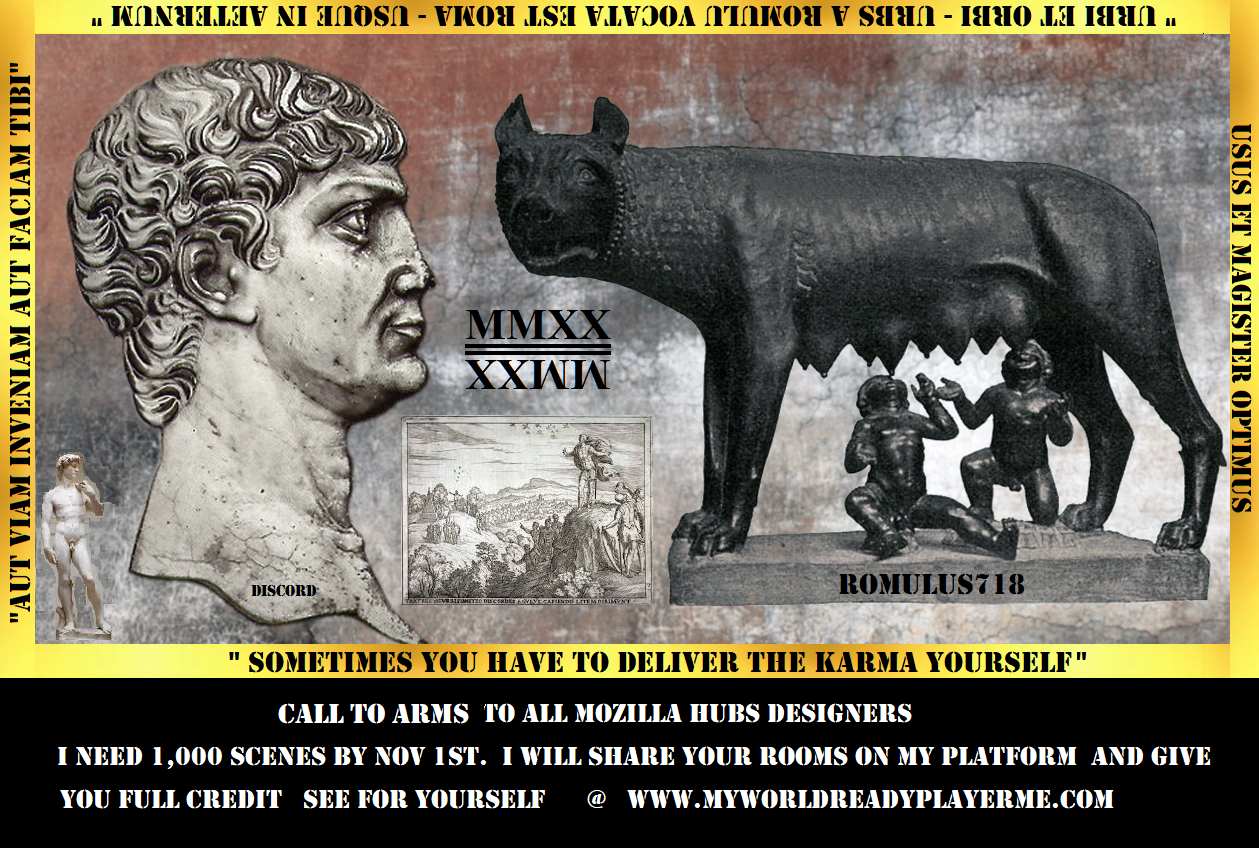 Want To Be Involved In The Future Of MyWorld?
MyWorld is the next generation upgrade and replacement of the world wide web as we know it. We have added a third dimension to the web to create a far more immersive experience. 
Always Together | Never Alone

 
In the beginning, there was just a screen, a keyboard and a mouse. Until now nothing has changed.
Welcome to the future!
Change is inevitable...
We are here to restore trust, integrity privacy and morality to the World Wide Web. We are ethically restructuring the future of tech with a larger emphasis on the future of humanity. We are the internet provider for the people. We are here to take on Big Data and the Giants of Silicon Valley ad restore the power of the internet back to. our Global Citizens.